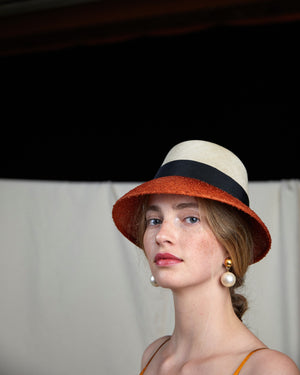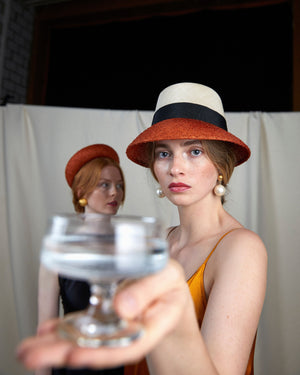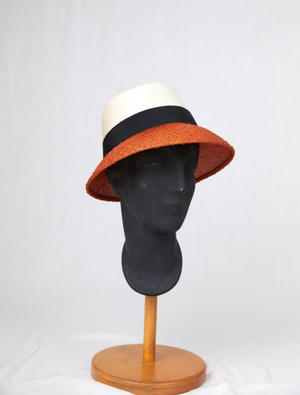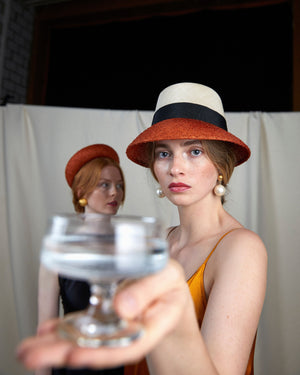 High noon hat
The crown is blocked with fine parasisol, the brim with fine sisol woven with knots and a double bridé. This hat is finished with grosgrain ribbon trimming.
Suitable for stroll at lake and in town, and as sun protection.

Used material:
Fine nature parasisol, fine phoenix orange sisol woven with knots, black grosgrain ribbon.

This hat is a unique piece with these particular materials and colours.
Fits 55 - 57 head size.

Other colours and materials available, head size range 55 - 60.