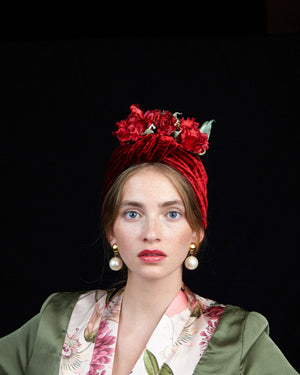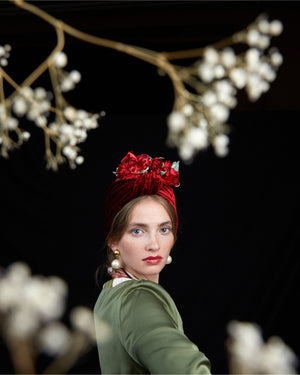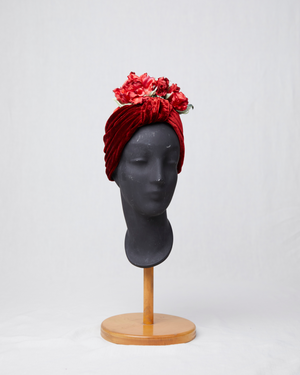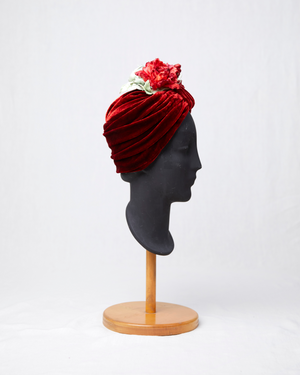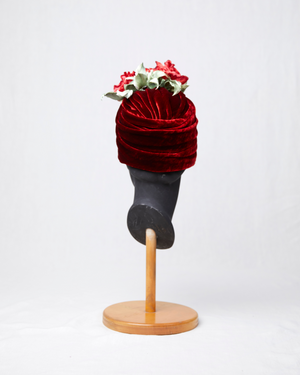 Haute couture Turban | ruby
This turban is draped with silk velvet, lined with Liberty silk, and trimmed with hand-crafted silk flowers. The flowers are fixed with a magnet and removable.
Suitable for opera, theatre, cocktail.

Used material:
Silk velvet in ruby red, Liberty silk, hand-crafted silk flowers (made by Marina Koneva, Russia).

This turban is a unique piece.

Fits 55.5 - 56.5 head size.