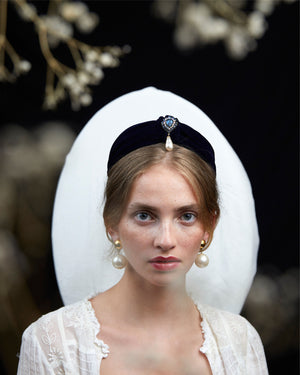 Cocktail hat | deep blue
The form is made of stiffened material, covered and draped with deep blue velvet. This cocktail hat is lined with Liberty silk satin and topped with a brooch with pearl. The brooch is removable.
Suitable for opera, theatre, cocktail, concert, restaurant.

Used material:
Deep blue velvet, millinery wire, Liberty silk satin, brooch with a pearl.


This cocktail hat is a unique piece.
Fits all head sizes.