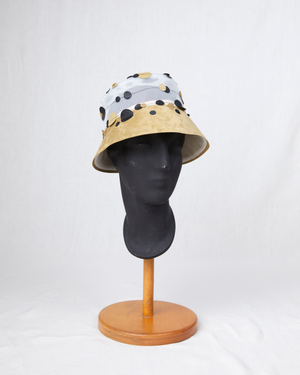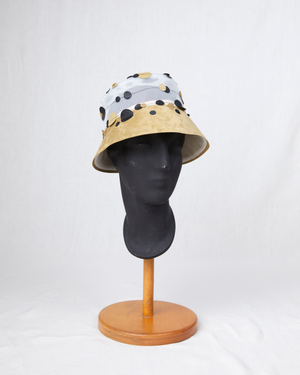 Bucket hat with leather brim
The hat is sewn with tulle, the brim is covered with napa leather. This hat is finished with dots cut from napa leather.

Suitable for stroll in town, vernissage.
Used material:
White tulle, napa leather in olive and black.
This hat is a unique piece.

Fits 55 - 57 head size.