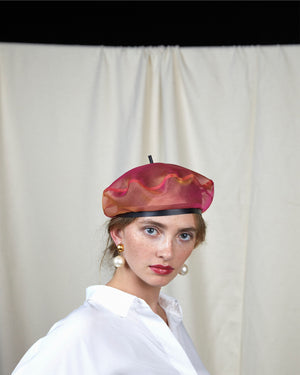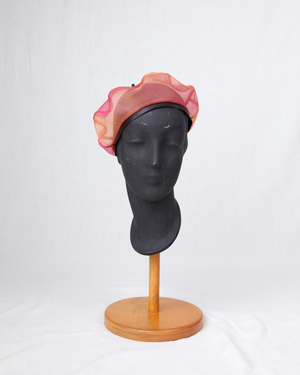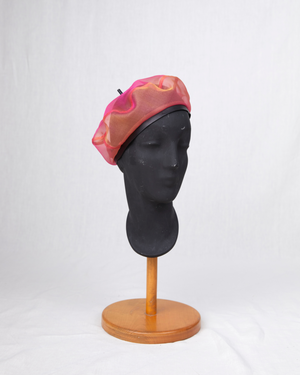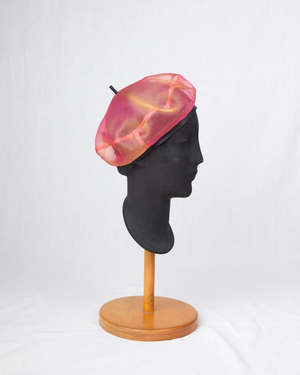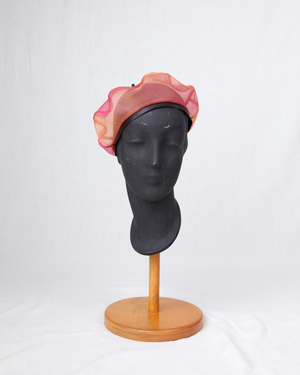 Béret O! pink & orange
The brand-new béret style.
This béret is sewn with changeant silk organza. The béret band and the tip are made of napa leather.
Suitable for party, cocktail, restaurant, date, disco.
Used material:
Silk organza changeant in pink/orange, napa leather in black.

Fits 55 - 60 head size.